South Jacksonville Veterinary Wellness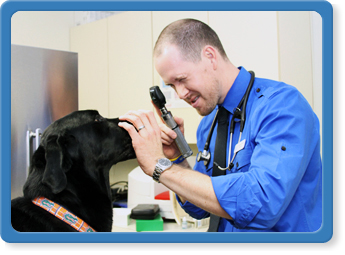 Based on our years of veterinary experience, Mandarin Animal Hospital in South Jacksonville knows that the thorough practice of preventative medicine is the most effective means to keep your pet healthy. It is also the most effective method of minimizing the lifetime cost of care for your beloved companion.
Routine Pet Wellness Exams
We recommend routine pet wellness examinations—the veterinary equivalent of the yearly physical you receive from your doctor—as well as:
Vaccines
Microchip lost pet ID
Specialized pediatric & geriatric care
Dental exams
Parasite prevention
Nutritional & behavioral counseling
Pet Diagnostics and Surgery
Diagnostic laboratory by IDEXX
Modern surgical suite
Computerized radiographs
Ultrasound by visiting specialist
Veterinary Specialist Referrals
Mandarin Animal Hospital has cultivated a network of Jacksonville veterinary specialists within our area to whom we refer our clients when necessary. We realize there are times when we need to seek outside expertise in order to provide your pet with the best care possible. This would include:

Advanced surgical procedures
Neurology
Oncology
Ophthalmology
Dental care
---
Your South Jacksonville Pet's Wellness Exam
The cornerstone of any preventative care program is regular pet wellness exams. These routine exams make for a great opportunity for you to ask or introduce any health-related questions or concerns you may have. Your veterinarian will also use this time to discuss age-related health issues with you and provide any new information on the care of your specific type and breed of pet.
During your pet's wellness exam, your veterinarian will:
Examine your pet's lungs
Check your pet's heart
Take a look at the teeth and oral cavity
Look at your pet's eyes
Examine the ears
Examine the lymph nodes, abdomen and skin
Palpate joints and muscles
Lab testing



If you'd like to schedule a South Jacksonville pet wellness exam for your pet, please call us at (904)731-5341 or email us here.

---