Jacksonville Pet Health Services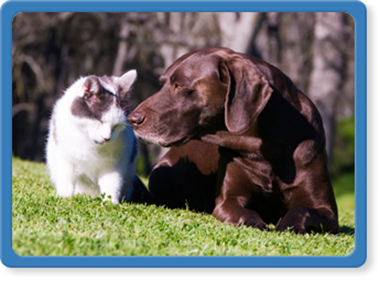 Pet Vaccines
Pet vaccines have proved to be an invaluable tool in protecting our pets from fatal diseases, but that does not mean some thought shouldn't be given to how they are administered. Mandarin Animal Hospital in South Jacksonville tailors its vaccination protocol to guidelines established by the:

American Veterinary Medical Association
American Animal Hospital Association
Association of Feline Practitioners
We also take into consideration:

Lifestyle of your pet
Diseases he/she is most likely to be exposed to
Canine Vaccines
After your puppy receives its first-year series, we like to move our patients to the three year vaccination protocol for the following vaccines:

We recommend (if indicated) annual vaccination for:

Every six months, we recommend:

Bordetella vaccination
Fecal analysis for internal parasites
Feline Vaccines
After a kitten has gone through its first-year series, we recommend moving to the three year protocol for the FVRCP vaccine.
We recommend our feline friends receive a yearly Rabies vaccine due to the effectiveness and safety of the Merial Recombinant Rabies vaccine that we use. If indicated, we also recommend the annual Feline Leukemia Vaccine.
---
Pet Microchipping
For a lost pet, a collar alone may not be enough - especially if the tag falls off or you are away from home and cannot be reached at the number on the tag. Lost pet microchip IDs are a safe, simple and effective way to prevent your pet from becoming permanently lost.
The microchip is painlessly implanted beneath your pet's skin and is encoded with your pet's vital information. This can be read by scanners at veterinary hospitals and shelters around the world to easily reunite you with your beloved companion.
The microchip system we use is recognized in:

U.S.
South and Central America
Europe
Australia
New Zealand
South Korea
---
Caring for Your New Puppy or Kitten
We strongly recommend our protocol for first year vaccines and examinations. In order to make these visits more affordable to our clients we only charge an examination fee on the first series of immunizations even though we perform an examination on all subsequent visits in the series.
Our first year protocol includes:

An initial pet wellness examination
Screening for damaging parasitic infections
An initial dental exam
Nutritional advice
...and more!
For puppies we advise:

The start of medicines to prevent Heartworm
Arranging a first grooming session
Spaying or neutering at six months
---
Care for Your Senior Pet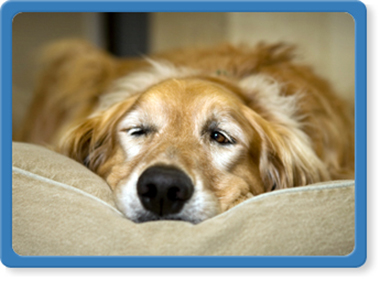 Dogs and cats in their senior years require additional veterinary care in order to keep them healthy and detect early signs of treatable disease. This is all the more true since their metabolism slows and they are more susceptible to a variety of cancers.
We still recommend:

Yearly wellness exams
Vaccination boosters
Regular parasite screenings
Grooming
Heartworm prevention
Dental exams
After your pet reaches six years of age or so, we also recommend a geriatric exam.
Geriatric examinations are tailored to your pet's age and condition and include additional lab work, such as:

Complete blood count
Blood chemistry
Electrolytes
Thyroid function analysis
Urinalysis
It also includes tests for:

Certain cancers
Diabetes
Kidney disease
Feline leukemia virus
Feline immunodeficiency virus
Heartworm
Tick-borne diseases
---
Internal Veterinary Medicine
Mandarin Animal Hospital is widely experienced in the diagnosis and management of a wide range of complicated acute and chronic medical cases. These include, but are not limited to:

Endocrinology
Renal failure
Heart disease
Seizure disorders
Allergies
Gastrointestinal disease
Dermatology
---
Nutritional & Behavior Therapy
Nutritional Counseling
One of the key factors that have extended the life span of companion animals as well as improved health and vitality throughout their lives is our growing knowledge of the role of proper nutrition. We can provide advice and information about diets that benefit specific medical conditions and can order a number of nutritional products if we don't carry them.
Behavior Counseling
Behavior problems are the number one reason that owners give up a pet. Mandarin Animal Hospital offers behavior counseling for many of your pet's problems including:

Inappropriate urination or defecation
Aggression
Separation anxiety
Inappropriate chewing and barking
Scratching
Digging
Spraying
---
Internal & External Parasite Prevention
External parasites (fleas and ticks) as well as internal parasites (heartworms, roundworms, whipworms, and hookworms) are not only a health threat to your pet, but to your family as well. The best means to keep your pet, family and home safe from these pests is through prevention. Mandarin Animal Hospital stocks a wide range of parasite prevention medications and can help you select the right one for your pet.
---
Stem Cell Therapy
Stem cell therapy is a new and highly innovative treatment to help control chronic pain and improve the quality of life for pets with osteoarthritic conditions such as:

Arthritis
Tendon & ligament injuries
Immune mediate polyarthritis
Dr. James L. Mosley, Jr., owner of Mandarin Animal Hospital, is specially trained and certified by Vet-Stem, one of the nation's leading stem cell laboratories, in the therapeutic use of stem cells.
---
National & International Health Certificates
If you plan on traveling with your pet or are a breeder you may need national or international health certification for travel or pet sales. In general, these certificates document that the dog or cat has been properly cared for and received necessary veterinary care, which includes vaccinations.
Mandarin Animal Hospital is authorized by the U.S. Department of Agriculture and well-versed in handling the documentation required for traveling with your pet.
---
Our Pet Pharmacy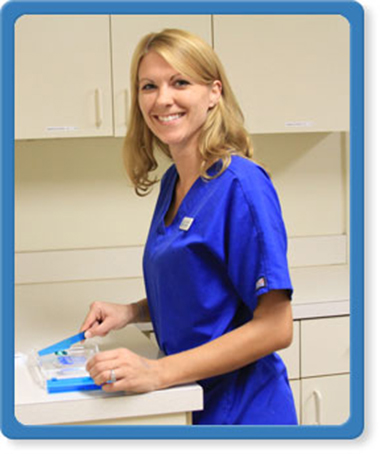 We believe that timely and convenient access to necessary medications is an important aspect of caring for your pet. For this reason, we maintain a comprehensive pharmacy. Refills are easy too. Simply give us a call or visit our online pharmacy and we can either mail them to you or have them ready at your next visit.
---